Covid-19 response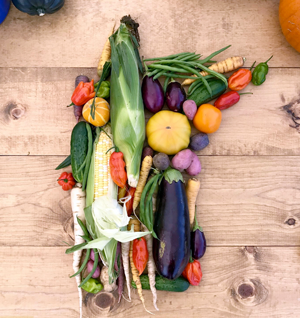 The Farmers Markets of MPLS collaborative is an informal group of the more than 20 farmers markets operating in Minneapolis. The collaborative works together to build a more connected, accessible and effective market system. We partner with the City of Minneapolis, Homegrown Minneapolis, University of Minnesota, Minnesota Department of Agriculture and other market champions.
Farmers markets are considered essential grocery providers by the State of Minnesota. Farmers markets can open this summer to serve our community, unless directed to close by officials. Farmers markets are an important part of our food supply and are essential to our farmers. We are closely following guidance from the Centers for Disease Control and Prevention (CDC), Minnesota Department of Health and Minnesota Department of Agriculture. 
Farmers markets have long been places to gather and build community. However, this season we must physically distance (stay 6 feet apart) and resist the urge to linger and socialize. We each have a critical role to play to slow down the spread of COVID-19.
Together, the individual markets that make up the Farmers Markets of MPLS collaborative have agreed to make the following changes to keep our community safe.
Market set up and procedures to accommodate physical distancing requirements

Create a border around the market, limit entrances and exits
Limit the number of customers in the market at one time
Widen aisles (if possible) with one-way traffic & designated customer waiting areas
Space vendor stalls at least 6-feet apart
Encourage credit card and no-touch transactions
Provide handwashing stations and/or hand sanitation onsite
Require staff, vendors & volunteers to wear masks and frequently wash their hands
Cancel activities where people gather: educational events, cooking demos, music, kids activities, etc.

Customers are encouraged to:

Stay home if you or someone in your home is sick.
Send only one person into the market to shop
Wear a mask or cloth face covering
Wash your hands frequently
Maintain a 6 foot distance between you, vendors, market staff and other customers
No mingling! Be efficient!
Do not touch products; vendors will hand product packaged to you
Do not eat food while at the market– All food must be taken to go – take home only
Place pre-orders with vendors or prepay online (if possible) to speed transaction time and reduce virus spread through handling of money, credit cards, etc.

NOTE: For specific questions about individual markets' response, please contact your neighborhood market.
We are proud to support our local farmers and makers. There has never been a more important time to buy local and contribute to a healthy local food economy. Thank you for your support!